Company Information
In January 2017, Recstu Inc. celebrated its 10-year anniversary.
Starting with myoji-yurai.net, the success of our apps and services have been the result of the continued support of our many customers.
For this, we thank you very much. We will continue our progress to meet your expectations.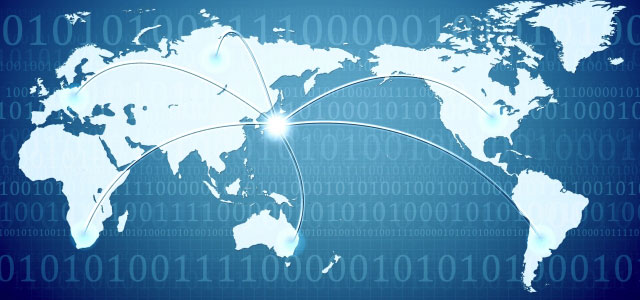 We pride ourselves to be unrivalled in our performance and know-how in the domain of Japanese surnames,
names, kamon (family emblems), family trees and Shrine/Temple.
Our future aim is to target the 3.5 billion internet users, and the 7 billion people worldwide, and promote this wonderful Japanese culture.
※Source:ITU World Telecommunication /ICT Indicators database
A message from the CEO
Our corporate vision is to become a 250 year old company, and enriching the lives of many people worldwide through love and peace.
After starting application and invention authorization from the JPO in 2007
This year, we have passed the 10th year milestone, reaching 1/25th of our target.
Our next milestone is at 20 years, and for the Japanese people and people of Japanese descent all over the world,
we wish to provide more services that make Japanese history and geography more accessible, easier to understand and fun.
We conduct investigations and research on Japanese genealogy, surname, family line, kamon, etc., and at the same time, contributing to the digitisation of these services.
We are a unique company that will continue to pursue our own worldview for the benefit of all future Japanese people and the world.
In aiming for our 250 year milestone, we would like to progress steadily, step by step, and enrich people all over the world.
Using digitised data, we will research Japanese surnames, enjoy games that promote Japanese culture, and digitise Japanese family trees for our future generations.
We seek to be the first to create a digital revolution in the domain of Japanese surnames, family and history, and we wish to be the company that makes Japanese culture easier to understand, fun and easy to use.
For the next 240 years, we appreciate your support.
Kazuko Koyama, CEO.
Corporate Philosophy
Vision
To become a 250 year old company, and enriching the lives of many people worldwide through love and peace.
Management Philosophy
▶
• Enrich people
▶
• Carry out justice
▶
• The three joys: joys of buying; joys of selling; and the joys of creating.
Corporate Plan
We take a global perspective and provide quality products at reasonable prices for all our customers across the world.
Click Here For More Info
Company Profile
Company name
Recstu Inc.

Business areas
Design, development and administration of Japanese surname data system
Design, development and administration of Japanese name data system
Investigations into Japanese names and surnames
Family tree creation
Shrine/Temple service
Provision of information relating to Japanese surname and name data
Mobile app design, development and administration
Mobile web design, development and administration
Web system design, development and administration

Headquarters site of Recstu Inc.
〒

272-0033




1-1-1

Ichikawaminami

Ichikawa City,Chiba

Contact information
+81-47-312-6567 (CEO)※Japanese language Only
Web
https://www.recstu.co.jp/en
Company established
January 4, 2007
CEO
Kazuko Koyama, CEO.
Capital
Share capital increased to 15 million yen
Main bank
MUFG Bank, Ltd.
Accede
Japan Users Association of Information Systems(JUAS)
Japanese Red Cross Society Corporate employee
Services
▶Myoji Yurai net 
Japanese surname site 
iPhone app Android app
▶Baby Name Japan 
Japanese baby name site 
iPhone app Android app
▶Jinja Otera iine 
Japanese shrine and temple site 
▶Kamon.net 
This site has over 8,000 kamon(Japanese Crest)
▶MNK News 
surname, baby name,familytree News site
▶Oshiro iine 
Japanese castle site 
iPhone app Android app
▶SengokuVillage app  
iPhone app Android app
▶SengokuVillage2 app 
iPhone app Android app
▶Kamon app  
iPhone app Android app

Business Associate
(Excerpt)

JR Sobu Line・JR Sobu Rapid Line「Ichikawa Station」One-minute walk from the station(Tokyo Station from eighteen min)
Privacy Mark

We are certified from JIPDEC to use and display the Privacy Mark. This mark is awarded to businesses that manages personal information with a system that complies with the JIS Q 15001:2017