AppStore Number 1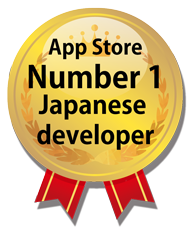 We conduct investigations and research on Japanese genealogy, surname, family line, kamon, etc., and at the same time, contributing to the digitisation of these services.
We at Recstu are a unique company that will continue to pursue our own worldview for the benefit of all future Japanese people and the world.
For the Japanese people and people of Japanese descent all over the world, we wish to provide more services that make Japanese history and geography more accessible, easier to understand and fun.
We're the only company in Japan that specialises in Japanese names, surnames and family trees. We're also one of only a handful of companies within Japan that has achieved a number 1 ranking on the AppStore – twice.
Using digitised data, we will research Japanese surnames, enjoy games that promote Japanese culture, and digitise Japanese family trees for our future generations.
We seek to be the first to create a digital revolution in the domain of Japanese surnames, family and history, and we wish to be the company that makes Japanese culture easier to understand, fun and easy to use.
Our myoji-yurai.net app, which was released in 2012, has been downloaded a total of
over 3 million
times and is continuing.

Meanwhile, our myoji-yurai.net website receives 4 million visitors monthly, along with our baby naming website with 300 thousand monthly visitors.

We strive to provide services that make Japanese culture easier to understand, fun and easy to use.
Search Surname

Let's Search your Surname
Contact us
We are also developing games and apps that use big data content for family names, family crests, and names.
There are other unmatched domestic achievements and know-how in the field of Japanese surname, name, family crest, family tree,
If you have any questions regarding application development or services, please feel free to contact us.
Call us(Japanese language Only)

+81-47−312−6567


Reception time 10:00~18:00(Excluding weekends and holidays)
E-mail